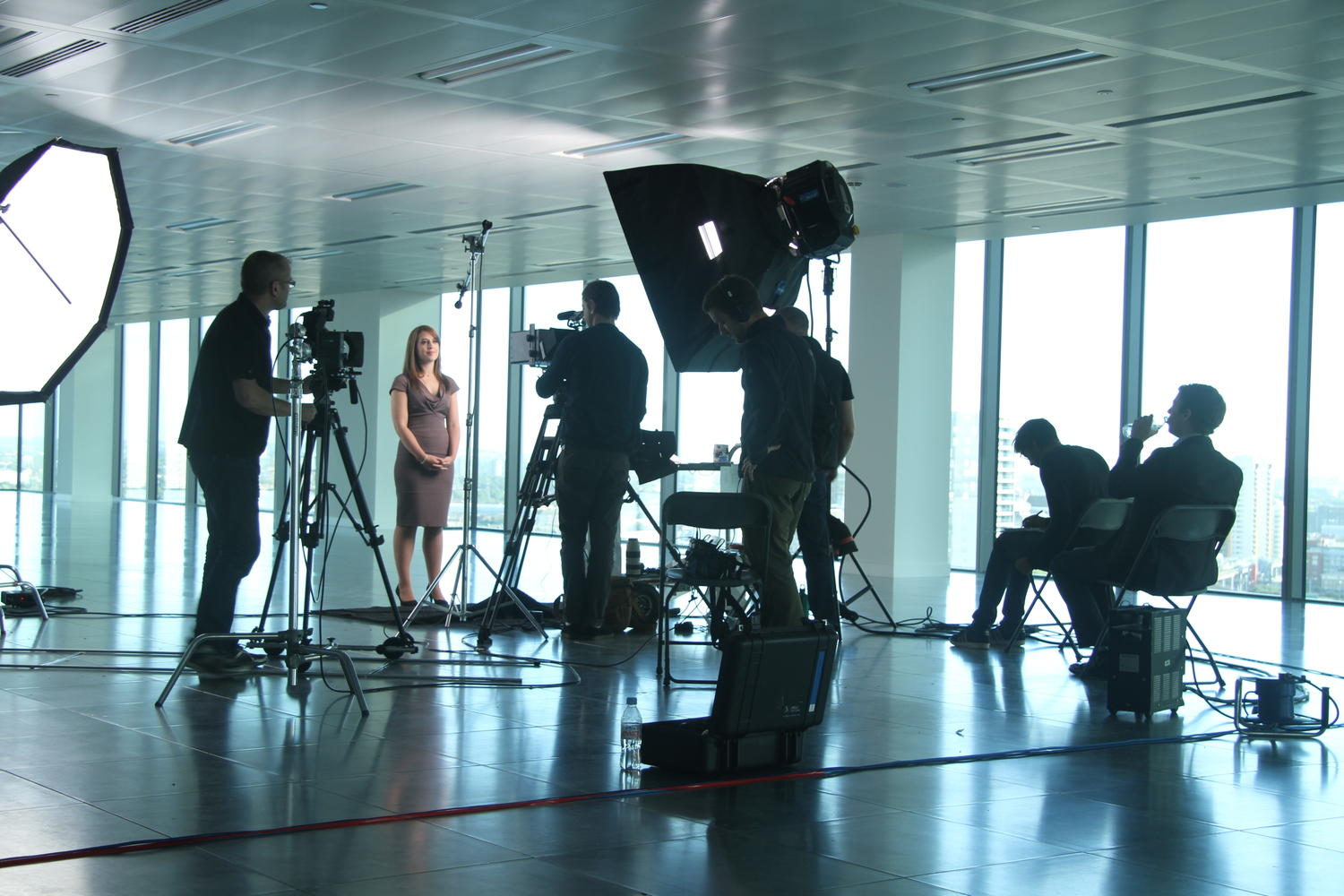 Interviews & Communications
Filming an interview brilliantly takes skill. The kind of skill the team here at FlashFilm Media has plenty of.
Get The Best From Your Interviewee
The last thing you need is for your interviewee to clam-up just as you start rolling. But you can rely on us to create a comfortable and relaxed environment so your subject can open up.
Video is popular, but that doesn't mean you should stop blogging. (After all, companies that have active blogs produce 67 percent more leads each month than those who don't.)
However, a blog post is even more effective when it's used in tandem with video. Blog posts that incorporate video attract three times more inbound links than those without video.
Ok, you get it— video will improve your conversions and grow your business. But where do you start?
That's where we come in. We'd love to share our knowledge of video production with you!

If you're like most people, you've probably watched a video on Facebook or Twitter. Videos on social media generate 1,200 percent more shares than text and images combined— if you're hoping that satisfied customers will share information about your product or service with their friends or followers, video is the key.
With Facebook and Twitter both auto-playing video in their newsfeeds, it's harder to avoid video content than it used to be. As users scroll down, they're seeing videos automatically, and they're watching because video is more compelling than other content. Eighty-two percent of Twitter users watch videos while they're on the platform, and 45 percent of users watch more than an hour of video on Facebook or YouTube each week.
Facebook's video posts have a 135 percent greater reach than posts that rely on traditional photos, and the platform sees 8 billion video views each day. Even Instagram, the platform that started with still photography, has adopted video, allowing marketers to engage audiences in a whole new way.
You Want Awesome Video Content? You Got It.
FlashFilm Media is here to bring skill, insight and experience to all kinds of video projects:
All Kinds Of Interviews
We have experience of filming all kinds of interview situations, including:
Sit-down conversations
Mobile journalism – vox pops
Instructional How-To videos
Confessional-type video booths
Standalone interviews
Interviews with b-roll footage or photography